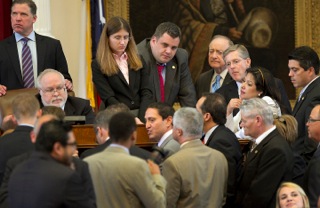 Founded in 1998, The Law Office of Trey Martinez Fischer has been serving it's clients with focused determination. Our firm is devoted to helping individuals and businesses achieve successful outcomes with winning strategies tailored to specific needs. Our firm understands that no two conflicts are the same, solutions to complex problems require individual attention and that is why we insist on a focused dialogue with our clients.
We also understand that our firm's clients expect us to be resourceful in diverse areas in order to achieve winning results outside the courtroom. From the Courtroom to the Boardroom our approach is simple—we prepare and execute winning strategies through passionate advocacy.
Our standing in the San Antonio legal and business community assures our clients that their needs will be met with a unique focus, determination and a commitment to share in their results.
Come and see for yourself and let the Law Office of Trey Martinez Fischer earn an opportunity to work with you. Our firm is located in the heart of downtown San Antonio just off the banks of our historic Riverwalk. Our office is located in the IBC Centre located at 130 East Travis Street, just two blocks from the Bexar County Courthouse.